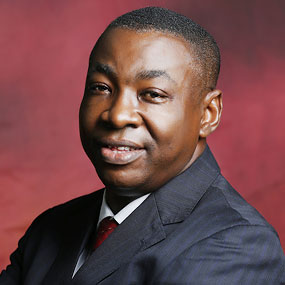 Uche Chikwendu
Music Minister
My philosophy of life is that life itself is an offshoot of destiny, purpose and fulfilment, which are within the confines of the Grand design by Almighty God, Creator of heaven and earth.
I had my true salvation experience at Grace and Truth Tabernacle. It was followed by water baptism and I suddenly realised that I was free, happy and bold. I faced serious persecution at home from my parents. And even though they threatened to stop sponsoring my education, God gave me victory.
Over the years, I became an associate member of the Advertising Practitioners Council of Nigeria (APCON) and I've worked with Rehoboth Communications since 1997 as Creative Director & Production Supervisor.
I joined The Latter Rain Assembly in November 1991. And in over two decades God has enabled me to serve in His vineyard in several capacities: as Choir Coordinator, Youth Fellowship Leader, and Youth Minister among others. Today, I joyfully serve as Music Minister and I am happily married to Treasure Chikwendu.
God is a comforting guardian. He is a covenant keeper. Heaven and earth shall pass away but not a jot of His word will go unfulfilled. He hates sin and there is no unrighteousness in Him. He was before time begun making Him the ancient of days. I love Him. In Him I live, move and have my being. I will serve and worship Him till the end of time!!