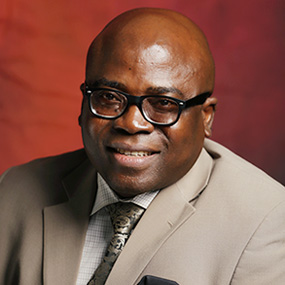 Olabode Adekanye
Chairman Church Council
I joined the Latter Rain Assembly in Year 2002. I function presently as the Chairman of the CGCC Church Council. My responsibilities include Church growth, which involves robust evangelism activities, coordinating House fellowship Centers, coordinating naming ceremonies of children born to CGCC members as well as funeral ceremonies of CGCC members who pass on to glory.
I gave my life to Jesus Christ and made Him my personal Lord and Saviour in 1993 at the Living Faith Chapel Lagos. My salvation experience is anchored on a daily knowing of my Saviour who died for me on the Cross of Calvary, loving Him unreservedly, and living absolutely for Him.
I graduated from the University of Ilorin in 1989 with a respectable second-class upper honours degree in English Language and Literature in English. I also had a postgraduate training at the prestigious Publishing Training Centre (PTC), Book House, and Wandsworth-London. I work presently as Senior Publisher (Humanities and Social Sciences) in Learn Africa Plc (Formerly Longman Nigeria Plc), where I have worked for over two decades, editing manuscripts from the writing stage through to final (book) copies.
I'm married to Joy Nimo Adekanye. Our marriage is blessed with four children, Oyinloluwa, Iyanuloluwa, Precious, & Didaraloluwa.
I see Life as a medium of expression – expressing God's love, His loving-kindness and tender mercies. Life is also an avenue for His pleasure to be profusely expressed, and to show forth His power on behalf of those whose hearts are loyal to Him.
I find God as simply incomparable: Sovereign, yet kind-hearted; Highly exalted, yet stoops low to locate His own. Most powerful, yet restrains to destroy impulsively. Unquestionable, yet never fails to keep His promises, covenant and words.