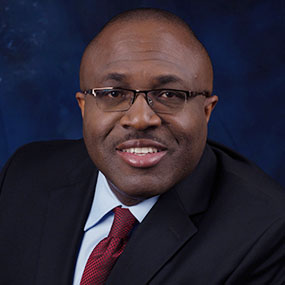 Idorenyen Enang
Director Systems And Strategy
My wife and I stepped into the Latter Rain Assembly on that fateful Sunday 13th December 1992 following a lead from my sister in-law. During the praise and worship session, it appeared the whole church was filled with this huge fog all around and I could barely see beyond me. I knew this must be the presence of God and it was an awesome experience. By the time Pastor Bakare came up to minister, the atmosphere was so charged and the message got me stepping out to give my life to Christ. From that time on, I joined the new converts class through the workers in training and several other developmental seminars and the Bible College. I believe CGCC is a catalyst to my destiny and God has remained faithful in keeping me and mine as we journey through life.
I have given my modest contribution to the Latter Rain Assembly by serving in the Sanitation and Ushering Departments. I have also served as a Trainer and as Head of the Strategy & Systems Unit before being called upon to join the Management Team as Director, Senate Affairs. Life and the world we live in are both encapsulated in God and that makes it wholesome and incomprehensible. The awesomeness of God remains the anchor that keeps my soul.
I hold a B.Sc. Honors Degree in Economics and a Masters of Business Administration, from the University of Cross River State (now UniUyo) and ESUT Business School, Enugu. My career spans over twenty-five years where I have held key positions of increasing responsibility at Executive Management levels across Africa building and transforming several global brands like Guinness, Coca-Cola, Cadbury, Samsung and L'Oreal.
I am blessed to have a wonderful wife in the person of Dr. Susu Enang and we are blessed with two lovely children, Akanimo and Morenike Uduakabasi Enang. I love building people and supporting them to be the best they can be. I enjoy travelling, reading and playing chess.