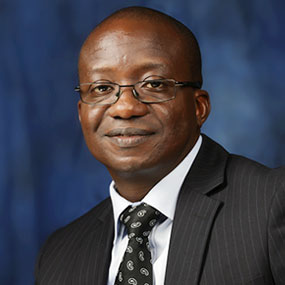 Femi Ojo
Youth Pastor
I joined The Latter Rain Assembly on Sunday 28th August 1993. I'm married to Oluwatoyin Ibidapo Ojo. Our marriage is blessed with a daughter, Esther Oluwatofunmi Ojo.
Though I grew up as a practicing Catholic, most of my life was pretty much troubled by all kinds of abominations and crisis. Then in 1990, I had my first encounter with the Lord Jesus at a retreat in Ibadan. I soon fell back into my old ways after returning to Lagos, and met more crises in my life. In the years that followed, I joined the Latter Rain Assembly where I rededicated my life to Jesus, got baptized by immersion and was filled with the Holy Spirit. Since then my life has been a blessed work in progress; I am what I am today by the grace of God.
I have a HND in Software Engineering from APTECH, a B.Sc. Hon in Computing from the University of Portsmouth, and a certificate in Christian Ministry from the CGCC Bible College. I worked in the Finance and Admin Departments of the Lagos State Government for 18 years. When I became a staff at the Church in 1995, I joined the Apostolic Training School as a teacher in May of the same year and I've remained a member of the Training school ever since. I've served in the intercessory department, became a house fellowship leader in 1997 and later served as Church in the House Coordinator till 2002. I was Youth president from 2003 to 2004, joined the Senate as Youth President and then served in Church Council as a CIH Coordinator.
There is nothing as sweet and fascinating as being used by God and to be a vessel that touches others. It's so amazing, especially looking back at where He took me from and then to realize that I too can be used by God.