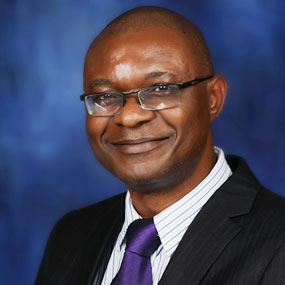 Christian Ike
Director Learning And Integration
I joined the church in April 1989. My wife, Adeola and I are blessed with four Children: Chikaosolu, Shalom, Shekinah and Joshua.
I encountered Christ at a City Wide Crusade organized by The Scripture Union of Nigeria in Enugu on the 5th of September 1980 and I've trusted in His grace for growth and development.
I graduated in 1987 from the University of Nigeria, Nsukka with a BSc in Estate Management and thereafter, began my career journey with an Estate Firm, Adeniyi Osunkojo & Associates
In church I serve in the Learning and Integration unit of the ministry. This embraces the Apostolic Training School (ATS) - the training arm of the ministry, and the Workforce (workers group). The ATS is a multi-level discipleship and mentorship programme serving as the 'Quarry' for teaching and equipping believers to explore and deploy their gifts, talents and grace for Kingdom service in different ministries and units within the local assembly and beyond.
Lessons of life: relevance before God and Humanity is predicated on Divine grace and submission, selflessness and perchance for service.