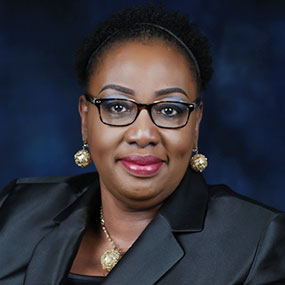 Bunmi Biu
Director Organisational Development
I started fellowshipping at the Latter Rain Assembly circa March/April 1994; where I provide professional support and service for CGCC Human Resources & Organization Development activities.
I'm the oldest child in my generation, blessed with great siblings, children and a wonderful family. For a while, I lived my life my way. That didn't work! I came to myself in 1988 and decided to submit my life to the Lord. I've never looked back since.
I've worked on several public and private sector consulting projects (Financial Institutions, Oil & Gas, Manufacturing).
Currently I'm a global Independent Human Resources & Organizational Development Consultant focused on Designing & Implementing Strategic Talent Management & Development Systems, Designing and Delivering Leadership Development, HR as well as Board of Directors Training Programs.
Philosophy of life:
Empowerment: Building Lives, One Interaction at a Time.
Life is challenging, exhilarating and fulfilling when lived in God and for God.
Life is frustrating, nerve wracking and meaningless when not lived in God for God.
My Hobbies are:
§ Enjoying Gods presence
§ Studying
§ Focused NREM hibernation