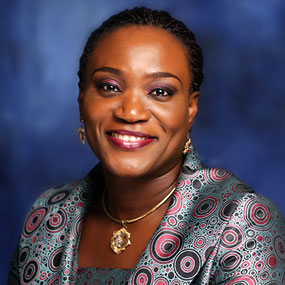 Abiola Adeyoola
Church Administrator
I was a Part 2 student at Obafemi Awolowo University when I followed a roommate to Christ Love Fellowship. I can't remember the message but when the pastor made the altar call, I said within myself I would pray when I get to my room. Then I heard these words "if you deny me now, I will deny you before my Father." Immediately, I jumped out of my seat and ran down the theater. Since then God has been faithful and good to me. I didn't know that that single decision would turn my life around like this and place me on a path that I never imagined.
I graduated from Obafemi Awolowo University with a B.sc in Politics, Philosophy and Economics. After graduation, I worked in our family business for close to eight years.
I Joined Latter Rain sometime in 1996; I must thank God for directing my steps to The Latter Rain Assembly. It's truly been a journey and a process for me. God has worked in me, with me and through me and for this I am grateful. I trust that my contribution has been positive and impactful.
My lessons in life are:
God is always ready to give you many chances, so please give yourself same.
No matter how hard you try you can't please everyone.
Never write anyone off, change is possible for those who want to.