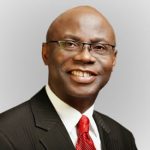 Pastor Tunde Bakare
March 7, 2020
Covenant Wealth, the God Factor in Wealth Creation
In this first Dominion Partners Global meeting for 2020, we undergo a financial screening exercise so as to determine our individual financial health. Many Christians remain impoverished because they neither know nor understand how to appropriate the benefits of the covenant God entered into with Abraham. God only gives the power to get wealth in order to establish the covenant which he swore to our fathers, Abraham, Isaac and Jacob as it is this day [Deuteronomy 8:18].
—
Subscribe to the latest sermons: http://bit.ly/2rwfmnT
A governmental church, an authoritative and powerful institution, generating solutions, influencing policies and providing clarity. This is the vision of The Citadel Global Community Church, led by Pastor 'Tunde Bakare. Join us LIVE on Sundays at 8:00 AM & 11:00 AM [WAT] also on Wednesday for our City Impact Bible Study starting at 6:00 PM [WAT]. Be sure to also connect with us on all our social media platforms for more on CGCC @TheCitadelGCC.
—
Stay Connected
Website: http://bit.ly/2IsiUh0
CGCC Facebook: http://bit.ly/35NIyoL
CGCC Instagram: http://bit.ly/2Y2uvcp
CGCC Twitter: http://bit.ly/35POrld
CGCC Podcast: http://bit.ly/2Utayg4