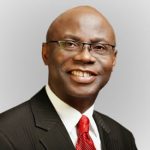 Pastor Tunde Bakare
March 1, 2020
A Preview of Life at The Citadel
This sermon is a wake-up call for us all, leaders and church members alike, especially those who desire to become solution providers and nation builders. If anyone truly cares about the state of the church as well as the present dilemma of our beloved nation Nigeria, and especially her very poor majority, such a person does not have to personally see a vision, dream dreams or receive a prophetic word before they present themselves before God to be used for His glory and for the restoration of every societal infrastructure that is broken down.
—
Subscribe to the latest sermons: http://bit.ly/2rwfmnT
A governmental church, an authoritative and powerful institution, generating solutions, influencing policies and providing clarity. This is the vision of The Citadel Global Community Church, led by Pastor 'Tunde Bakare. Join us LIVE on Sundays at 8:00 AM & 11:00 AM [WAT] also on Wednesday for our City Impact Bible Study starting at 6:00 PM [WAT]. Be sure to also connect with us on all our social media platforms for more on CGCC @TheCitadelGCC.
—
Stay Connected
Website: http://bit.ly/2IsiUh0
CGCC Facebook: http://bit.ly/35NIyoL
CGCC Instagram: http://bit.ly/2Y2uvcp
CGCC Twitter: http://bit.ly/35POrld
CGCC Podcast: http://bit.ly/2Utayg4